Reference Documents
External Resources
YouTube Videos
Forensic accounting expert witness and Certified Public Accountant Barbara Luna, PhD, CPA, CFE, ASA of White, Zukerman, Warsavsky, Luna & Hunt describes her expertise in accounting and professional experience as an expert witness specializing in forensic accounting, tax accounting and family law in this ExpertPages.com exclusive interview.
Handbooks
The Business Tax Return Handbook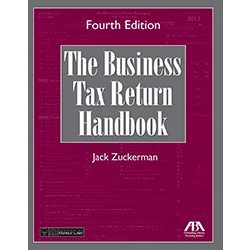 Learn how to extract key financial information in discovery with The Business Tax Return Handbook, written by our Senior Partner, Jack Zuckerman.
A companion volume to bestselling 1040 Handbook, this is an invaluable tool for reviewing commercial business and professional practice returns to gather information and prepare a complete discovery plan for family law cases. A variety of hypothetical examples using 2008 business returns are used to illustrate points in the text, including the most common forms and schedules for partnerships, corporations, and unincorporated businesses.
This line-by-line guide can be used as a complete introduction to the family law aspects of business tax returns or as a quick reference for lawyers who want to concentrate on particular areas of business taxation. The author discusses fundamental tax issues that impact on family law matters and offer comments to explain line items and statements for all four types of business tax returns. Topics covered include:
Determining discretionary cash flow and salary information
Using key business and tax terms
Locating missing information
Evaluating the fair market value of a business entity
Developing a list of questions to ask
Spotting reporting irregularities
Buy online: http://shop.americanbar.org/eBus/Store/ProductDetails.aspx?productId=188402287
---
The 1040 Handbook – A Guide to Income and Asset Discovery, Sixth Edition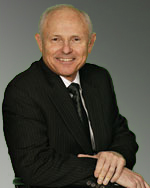 The ABA just published the Sixth Edition of the 'The 1040 Handbook – A Guide to Income and Asset Discovery, Sixth Edition', written by our Senior Partner, Jack Zuckerman.  Now completely updated, this classic reference explains how to use the 1040 return as a discovery tool in divorce cases – in practice, not theory,  It is an essential tool for drafting a detailed and effective discovery plan for assets and income.  The 1040 Handbook:
Uses hypothetical couple's tax return for a line-by-line analysis of the federal tax form and its schedules to suggest areas of inquiry
Explains what each line reveals about a couple's assets and income, notes clues that should be followed up on, and red flags to watch for
Discusses how the 1040 can be used to draft a tentative list of assets, identify areas of inquiry, ask the right questions and develop a list of documents to obtain
And much more!
Follow the link below to purchase your copy through the ABA.