When a couple decides to divorce and one or both spouses own a business, a business appraisal or valuation is needed to determine its value. The appraisal is performed to determine how much the business is worth and what portion of this value is owned by both parties (the community). The community value in the business is then utilized in dividing the couple's marital property.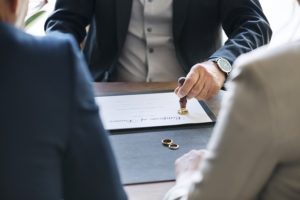 Business appraisals in family law matters are performed for closely held private businesses and professional practices. The business ownership maybe organized as a corporation, partnership, sole proprietorship or trust. The couple may own the business entirely or only a part of the business.
The appraisal includes a thorough financial analysis of the subject business. Financial records are obtained, its performance (past and present) is analyzed, and owner compensation is evaluated.  Taken into consideration are the business income, expenditures, assets, industry databases and comparable sales transactions.
When a business appraisal is completed accurately, it can be a valuable piece of information for both parties. By knowing a reliable value, couples can agree on a marital property division sooner and finalize their divorce agreement quickly.
If you are contemplating divorce – or have started divorce proceedings – and have a complicated financial business profile, contact us today to speak with a forensic accountant to see how they can be of assistance.
Our accounting professionals at White, Zuckerman, Warsavsky, Luna & Hunt are a diverse group, knowledgeable in commercial and family law litigation as well as providing conventional accounting and tax practice services.
When you need more than an accountant … Get an EXPERT!
Note: This information is general in nature and should not be construed as legal/financial/or tax advice. You should work with your attorney, financial or tax professional to determine what will work best for your situation.
Michael C. Prothero is a Certified Public Accountant and partner at White, Zuckerman, Warsavsky, Luna & Hunt, LLP (WZWLH).
Accredited in Business Valuation by the American Institute of Certified Public Accountants Certified Valuation Analyst from the National Association of Certified Valuation Analysts