Partner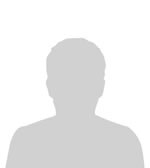 Patrick M. Hanabusa is a Partner with the public accounting and litigation service firm of White, Zuckerman, Warsavsky, Luna & Hunt, LLP. Mr. Hanabusa has over 18 years of experience in family law and commercial litigation support matters. His experience is emphasized in the preparation of tracing of assets, real property analysis, fiduciary trust accountings, community / separate property balance sheets, reimbursement schedules, allocation of retirement plans, stock option analysis, standard of living reports, and reports of gross cash flow available for support. He has worked, managed and supervised staff on hundreds of cases. He has also participated in the design, implementation, and maintenance of the firm's local area network.
Prior to joining White, Zuckerman, Warsavsky, Luna & Hunt, LLP, Mr. Hanabusa worked for various employers in the exporting, banking, fund investment, and legal professions. He is experienced in financial statements, resolving accounting discrepancies, database development, and accounting system conversion.
Mr. Hanabusa has instructed in-house continuing education courses on litigation support, such as real property analysis and introduction to family law. He also participated in presenting a lecture at Santa Clara University Law School on "The Tracing of Assets by Forensic Accountants in Family Law Matters," and on a program entitled "Application of Computer Software in Tracing" to the Family Law Computer Technology Seminar for the Association of Certified Family Law Specialists. He also presented at the South Bay Estate Planning Council (SBEPC) on "California Trust and Estate Litigation: The Accountant's Role When a Tracing is Required."
Mr. Hanabusa received his Bachelor of Science Degree from California State University, Northridge, completing a dual major in Accounting Theory and Practice, and Management Information Systems. Mr. Hanabusa is a Certified Public Accountant and he has obtained the AICPA's CFF designation (Certified in Financial Forensics). He is a member of the American Institute of Certified Public Accountants.
Email Address: phanabusa@wzwlh.com
Department: Family Law
Download CV – PDF
Download vCard