Senior Partner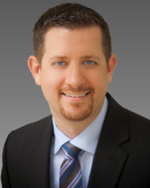 Michael Campagna is a Senior Partner with the accounting and litigation services firm of White, Zuckerman, Warsavsky, Luna & Hunt, LLP. Mr. Campagna is a Certified Public Accountant and an expert witness in family law matters in practice since 2000. His practice includes preparation of community property balance sheets, tracings, standard of living reports, reimbursement schedules, reports on the gross cash flow available for support, analysis of financial statements and tax returns, allocation of retirement plans, perquisite analysis, and preparation of business valuations. He has qualified and testified numerous times before the Superior Court of the State of California in Orange County and Los Angeles related to marital dissolutions and has worked and supervised staff on hundreds of cases. He has been appointed as an evaluator in accordance with California Evidence Code Section 730, and has successfully assisted in settlement negotiations for numerous matters.
Mr. Campagna received his Bachelor of Science degree in Accounting from Stockton University. He is a member of the American Society of Appraisers, the California Society of Certified Public Accountants, and the Forensic and Valuation Services section of the American Institute of Certified Public Accountants (AICPA). He has made several presentations to various groups on family law topics, including the Orange County Bar Association.
Mr. Campagna is an Accredited Member in business valuation of the American Society of Appraisers. He has taken numerous continuing education courses in accounting, taxation, valuation, and divorce related topics.
Email Address: mcampagna@wzwlh.com
Department: Family
Download CV – PDF
Download vCard