Partner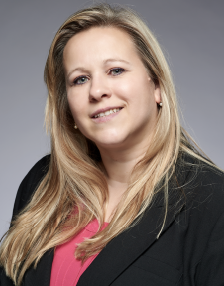 Linda Pette is a Partner in the accounting and litigation services firm of White, Zuckerman, Warsavsky, Luna & Hunt, LLP. Ms. Pette is a Certified Public Accountant and has business litigation experience that includes the preparation of damage analyses involving economic, accounting, financial and bankruptcy issues in a variety of cases including patent, copyright and trademark infringement, fraud, breach of contract and attorney malpractice.
She has been involved in preparing business valuations for breach of contract cases and dissenting shareholder cases. Prior to joining White, Zuckerman, Warsavsky, Luna & Hunt, LLP, Ms. Pette was a senior associate with Buchanan, Clarke and Schlader, where she concentrated exclusively in providing forensic accounting services to the property/casualty insurance industry.
Ms. Pette is a member of the American Institute of Certified Public. She holds the AICPA's CFF designation (Certified in Financial Forensic). She is a member of the Association of Certified Fraud Examiners and holds the CFE designation (Certified Fraud Examiner). She received her Bachelor of Science Degree in Accountancy from California State University, Northridge.
Email Address: lpette@wzwlh.com
Department: Commercial
Download CV – PDF
Download vCard