Senior Partner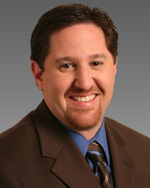 Jack M. White is a Senior Partner with the accounting and litigation service firm of White, Zuckerman, Warsavsky, Luna & Hunt, LLP. Mr. White is a Certified Public Accountant and has over twenty years of experience in the preparation of business valuations, perquisite analyses, standard of living reports, community property balance sheets including the tracing of assets, reports of gross cash flow available for support, and the audit and preparation of financial statements. Mr. White has testified numerous times in the California Superior Court as an expert witness in family law matters.
Prior to joining White, Zuckerman, Warsavsky, Luna & Hunt, LLP, Mr.White was a Senior Auditor with Ernst & Young's Entrepreneurial Services and Information Services departments where he specialized in financial audit and computer security. Prior thereto, Mr. White worked as a staff accountant at White, Zuckerman & Warsavsky for five years assisting in the preparation of analyses
for use in family law matters.
Mr. White is a member of the American Institute of Certified Public Accountants. Mr. White has earned the AICPA's Accreditation in Business Valuation (ABV) and has been Certified as a Financial Forensic (CFF). He has passed all four examinations in business valuation toward becoming an Accredited Senior Appraiser of the American Society of Appraisers.
Mr. White has attended Collaborative Law and mediation training and holds a CDFA, Certified Divorce Financial Analyst credential.
Mr.White has presented at study groups, at the California State Bar Education Institute and has been a repeat guest speaker on valuation and family law accounting at California State University Los Angeles.
Mr. White received his Bachelor of Science Degree in Accounting Theory and Practice, and Management Information Systems from California State University at Northridge.
Email Address: jwhite@wzwlh.com
Department: Family Law
Download CV – PDF
Download vCard