Partner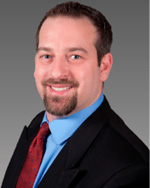 David Warsavsky is a Partner in the accounting and litigation services firm of White, Zuckerman, Warsavsky, Luna & Hunt, LLP. Mr. Warsavsky analyzes financial, economic, accounting, valuation and tax aspects of business and personal litigation associated with marital dissolutions. His experience is emphasized in business valuations, reports on the gross adjusted income available for support, and stock option analysis.
Mr. Warsavsky has testified before the Superior Court of the State of California in Santa Barbara, San Luis Obispo, Lancaster, Ventura, Los Angeles, and Riverside Counties related to marital dissolutions. Mr. Warsavsky has also testified in depositions. He has assisted in settlement negotiations for numerous matters in mediation, Mandatory Settlement Conferences and Voluntary Settlement Conferences. Mr. Warsavsky has given numerous presentations regarding business valuation.
Mr. Warsavsky received his Bachelor of Arts Degree in Finance and Accounting from Emory University. Prior to joining White, Zuckerman, Warsavsky, Luna & Hunt, LLP, Mr. Warsavsky passed the series 7 and series 66 exams in becoming a Registered Representative for UBS PaineWebber.
LICENSES AND CERTIFICATIONS
Chartered Financial Analyst (CFA)
Certified Public Accountant (CPA)
Accredited Senior Appraiser (ASA)
Certified Business Appraiser (CBA)
Accredited in Business Valuation (ABV)
Certified in Financial Forensics (CFF)
Chartered Global Management Accountant (CGMA)
Job and Compensation Analyst (JCA)
Compensation Analyst Credential (CAC)
Compensation Committee Certification (CCC)
Benefits Analysts Credential (BAC)
PROFESSIONAL AND BUSINESS AFFILIATIONS
CFA Institute
American Society of Appraisers
Institute of Business Appraisers
American Institute of Certified Public Accountants
National Association of Certified Valuators and Analysts (NACVA)
Email Address: dwarsavsky@wzwlh.com
Department: Family
Download CV – PDF
Download vCard