Partner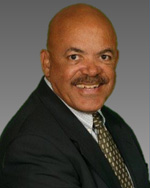 David J. Semus is a Partner in the accounting firm of White, Zuckerman, Warsavsky, Luna & Hunt, LLP, providing accounting and litigation services. He has served as an expert witness in family law matters since 1984. Mr. Semus is experienced in analyzing the financial, accounting and tax aspects of business litigation and marital dissolution matters, including embezzlement actions, cash flow for support, retirement plan characterizations, stock option allocations, and the appraisal of professional practices, manufacturing, wholesale/retail companies and service type businesses. He has testified on numerous occasions before the Superior Court of the state of California in embezzlement actions and dissolution of marriage proceedings. He has qualified as an expert witness in Los Angeles, Orange, San Bernardino, Ventura, Santa Barbara and San Luis Obispo counties.
Prior to joining White, Zuckerman, Warsavsky, Luna & Hunt, Mr. Semus was a manager for Stein, Cohen, Karp & Zuckerman, an accounting firm specializing in litigation support services. Prior thereto, he was a senior accountant at Deloitte, Haskins & Sells where he specialized in certified audits of financial statements.
Mr. Semus obtained his Master of Business Administration degree, specializing in accounting, from California State University, Los Angeles. Prior to that he obtained a Bachelor of Arts degree in Economics from University of California at Los Angeles. He has addressed the California Society of Certified Public Accountants in Los Angeles and San Francisco on the subject of litigation support service software, and in Los Angeles on the subject of divorce planning.
Mr. Semus is a Certified Public Accountant, licensed since 1982. He is a member of the American Institute of Certified Public Accountants. He holds the ACIPA's CFF designation (Certified Financial Forensic) and the Association of Certified Fraud Examiners' CFE designation (Certified Fraud Examiner).
Email Address: djsemus@wzwlh.com
Department: Tracing
Download CV – PDF
Download vCard